Filter Reviews
Quality
Shipping
Finish
Price
Bar
Spin
Barbell
Knurling
Whip
Lifts
Quality
Shipping
Finish
...
5 star rating

4 star rating

3 star rating

2 star rating

1 star rating
Love my new BAR!
Review by Hung T. on 13 Aug 2019
This is cheapest when i shop for CeraKote coating bar and I got it on sale too! I use it for deadlift and it's working great! It's looking great standing in my workout room too! Love the red and black color, match with my squat rack and bench which is also red and black :))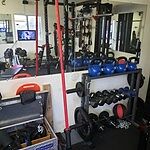 Great prices, awesome quality, and stellar aesthetic are what we are all about :D Happy to hear you're loving your new bar, Hung! Thank you for the awesome review - keep up the great work!
My 3rd interaction
Review by Isaiah B. on 22 Jul 2019
Every interaction with this company has been impressive. Going the extra mile to make a customer happy. (I wish every company cared as much as these guys). I'm in my 40's trying to stay fit so I can keep up with the younger guys surfing and mountain biking.
Thank's for all your help.
Great rings, great bands, great barbells.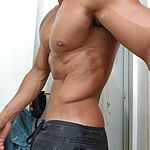 Darn Good Bar
Review by Eugene B. on 2 Jul 2019
This is actually one H-E-double hockey sticks of a barbell, especially when compared to the other SUPER expensive brand (😜"F"ogue "R"itness😜). The knurling is perfect for me. The bushing is top notch as well. The spin is very smooth. The shipping was VERY fast.

My only down fall with the company was that when I already had paid for the red bar, they didn't have it in stock. I REALLY needed another bar fast, because my other "no name" bar had broke. I was offer
1. My money back.
2. Wait a month for new stock.
3. We'll send you a Grey bar today.

Saying how I needed a bar fast because I need to get back to my workouts, I chose the 3rd option of receiving a different color the gray bar. So I inquired about them possibly sending me some free $19.99 barbell collar for my trouble of not having the bar that I ordered. I was told that they were not able to send me the free $19.99 barbell collars. I was told that I would get a free pair of wrist straps and deadlift straps. But I'm like, "Heyyy, everyone gets the free pair of wrist and deadlift straps with their order". I was just looking for some kind of incentive, because the Red Bar would have matched everything in my gym.

The only reason I mentioned this problem was because I was told to leave an unbiased review. And the fact that I'm a stickler for everything matching in my gym. I am a firefighter, so my gym concept is red and black.

But other than that small problem, THE ACTUAL BARBELL IS ABSOLUTELY FANTASTIC!!! I'm sure I'll be ordering more equipment from synergy in the future.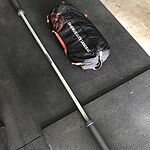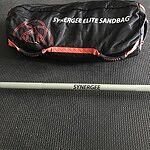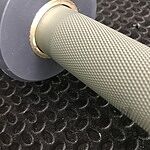 Thank you for your unbiased review, Eugene! We prize honesty, too! I'm very happy to hear you are so satisfied with your gear :) Keep up the great work, and thanks for you wonderful service as a firefighter
Stephanie R.
5 star rating
I love EVERYTHING about this bar'
Review by Stephanie R. on 21 Jun 2019
I love the finish of the bar, how smooth the center is, and the circumference of the barbell is perfect for my small hands! The knurling has lots of grip, although brushing the bar against my knees when snatching cut a little skin, in fairness, I already had a cut there from another bar! I also love the amount of spin I get from the bar to cycle through my reps. I haven't but too much weight on it yet so I'll have to leave another review when I do so so far I love this bar and it purdy!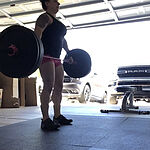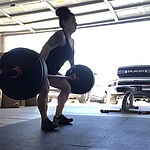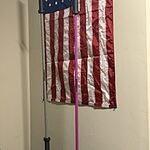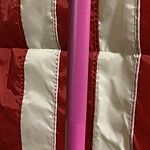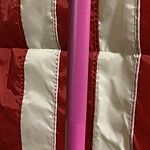 +2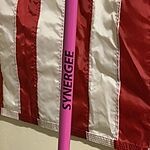 I love the enthusiasm, Stephanie! Thanks for the awesome review - and it's so great to see a bar in its new home. Keep workin hard, and thanks for being a Synergee Athlete!
Samantha M.
5 star rating
Pink bar!
Review by Samantha M. on 21 May 2019
So good so far the pink bar is doing it's job! So glad I took the plunge and bought this, it's high quality and has already been exposed to some outside workouts! I would definitely buy again!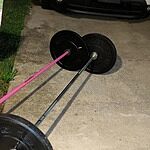 Thanks for your review, Samantha! Hope to see you "taking the plunge" and shopping at Synergee again, soon! :D